First
Team
Manager
- Stuart
Boardley
Assistant Manager - Andy Crump
 Stuart
Stevenson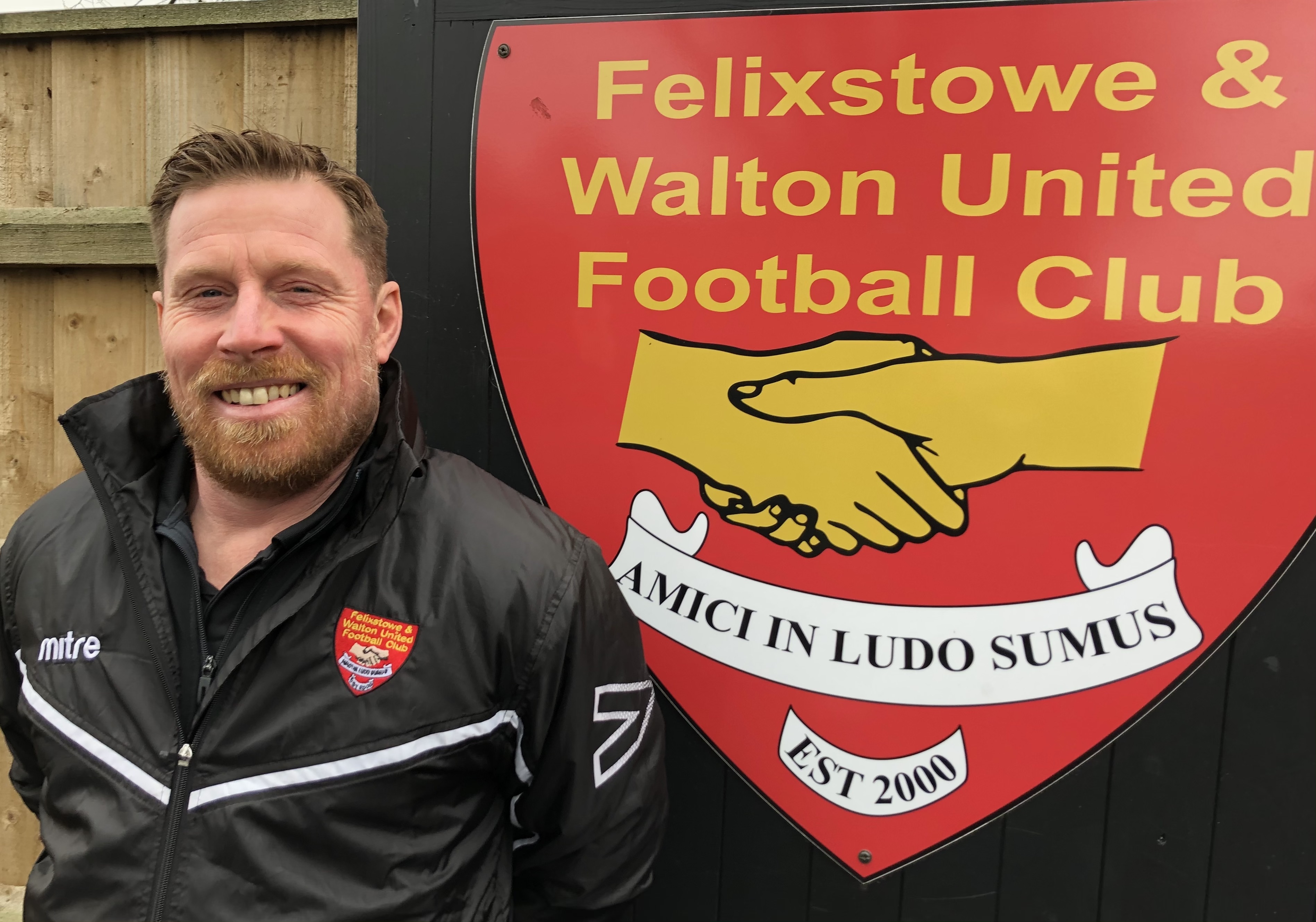 As a youngster Stuart Stevenson played for Trimley Red Devils for ten years before moving across to Felixstowe Hawks. He then joined our U18s whilst, at the same time
playing senior football for Felixstowe Customs. He then went on spend ten years playing for Felixstowe & Walton Reserves. 
After he stopped playing he went back to Felixstowe Utd (previously known as Felixstowe Customs) as a fitness coach/physio, then on to Trimley to help coach his son's team from the U8s to the U16s. Stuart then returned to The Seasiders to coach our U18s which lead him on to being part of the first team coaching staff/medical team back in 2017. Stuart is an FA level 2 coach and an FA level 1 mentor.
Simon
Betts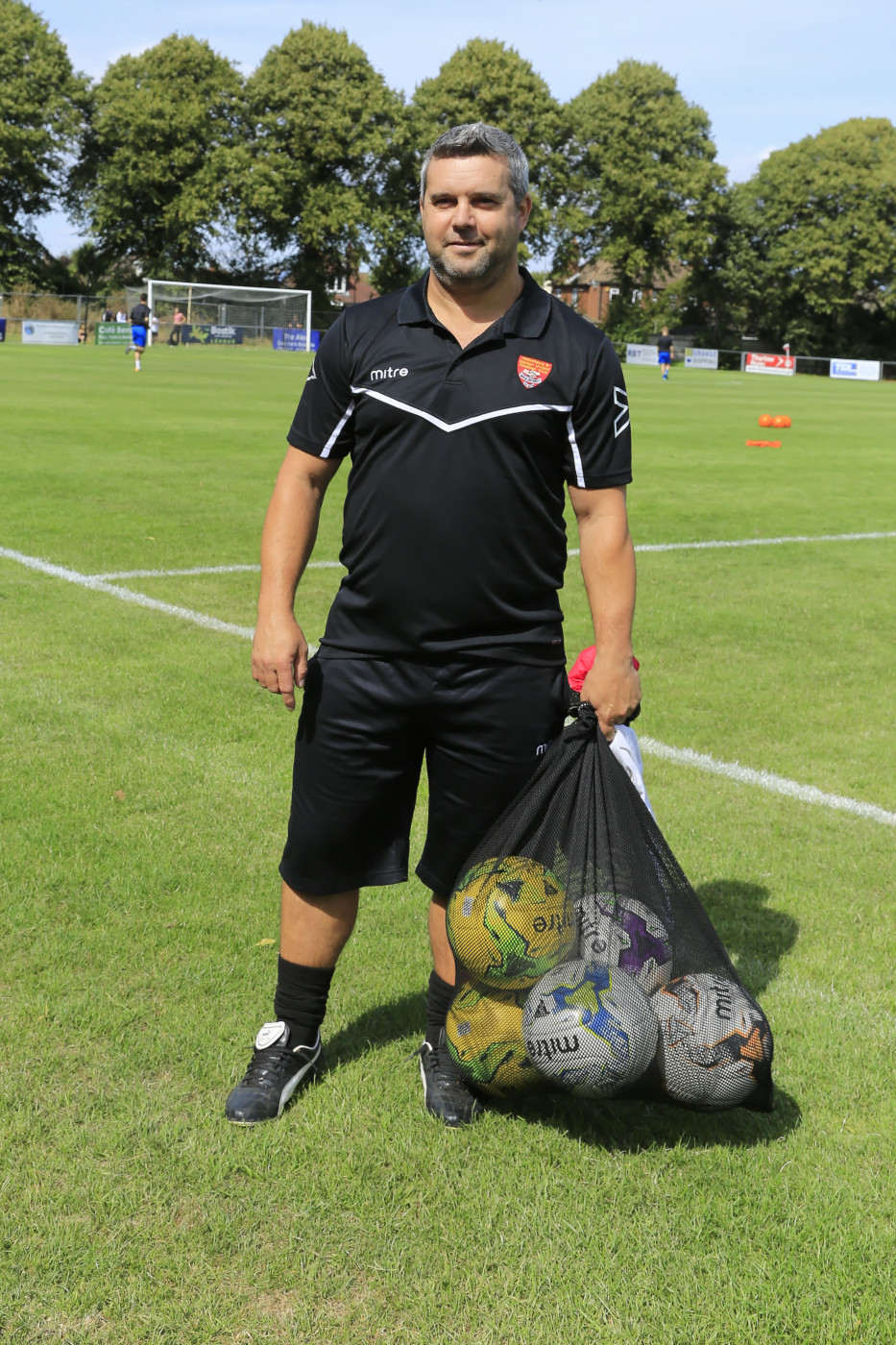 Gary
Hammond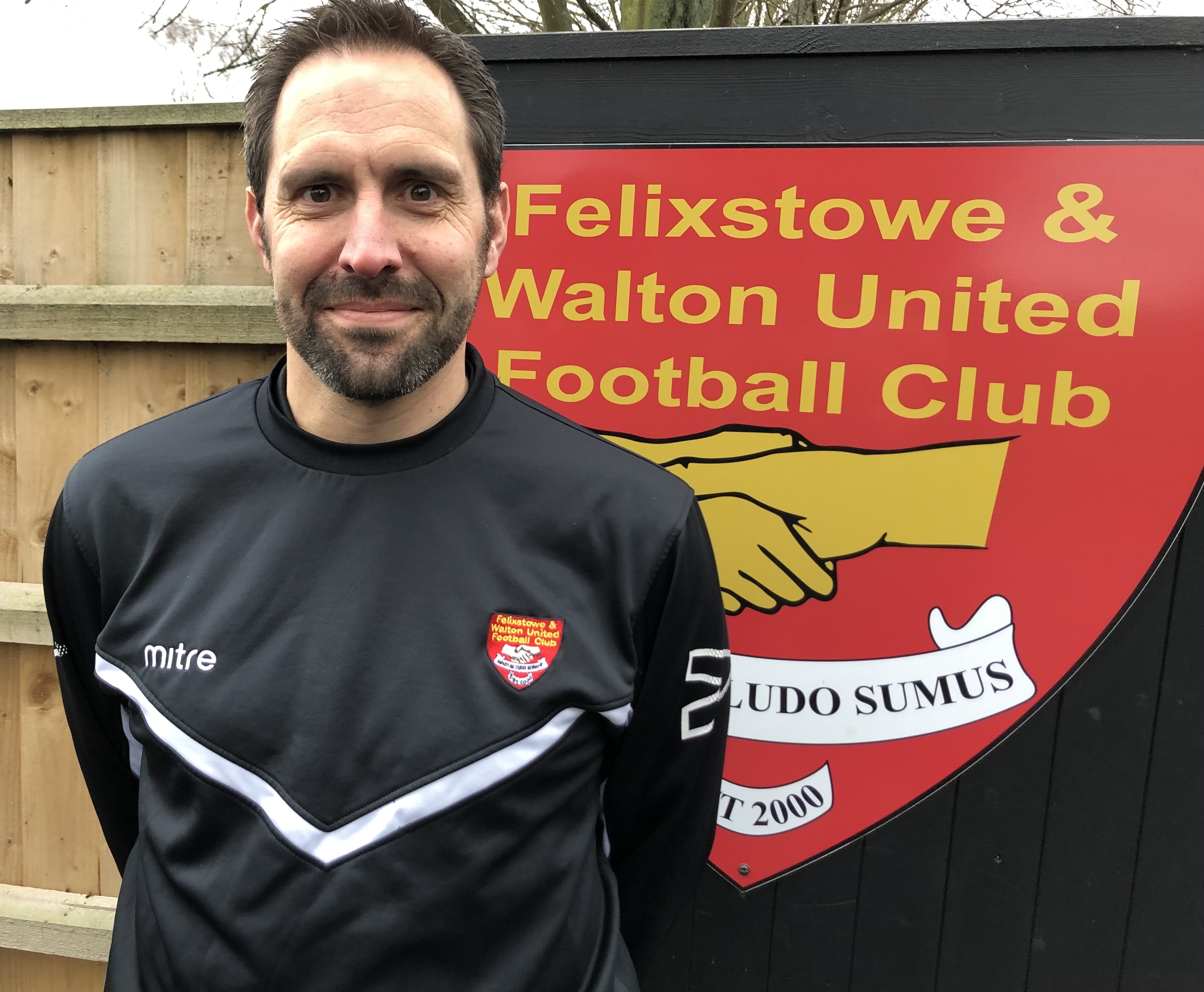 Gary joined Felixstowe & Walton as goalkeeping coach in the summer of 2018 having played in goal for Walton United in the double winning side back in 1999/2000. He comes with a wealth of experience having spent time with Ipswich Wanderers, Stowmarket and Woodbridge.
PAT
ALEXANDER
- Head
of
Medical
Team
and
Player
Rehab 
Sponsored By: Neil & Jon Shipley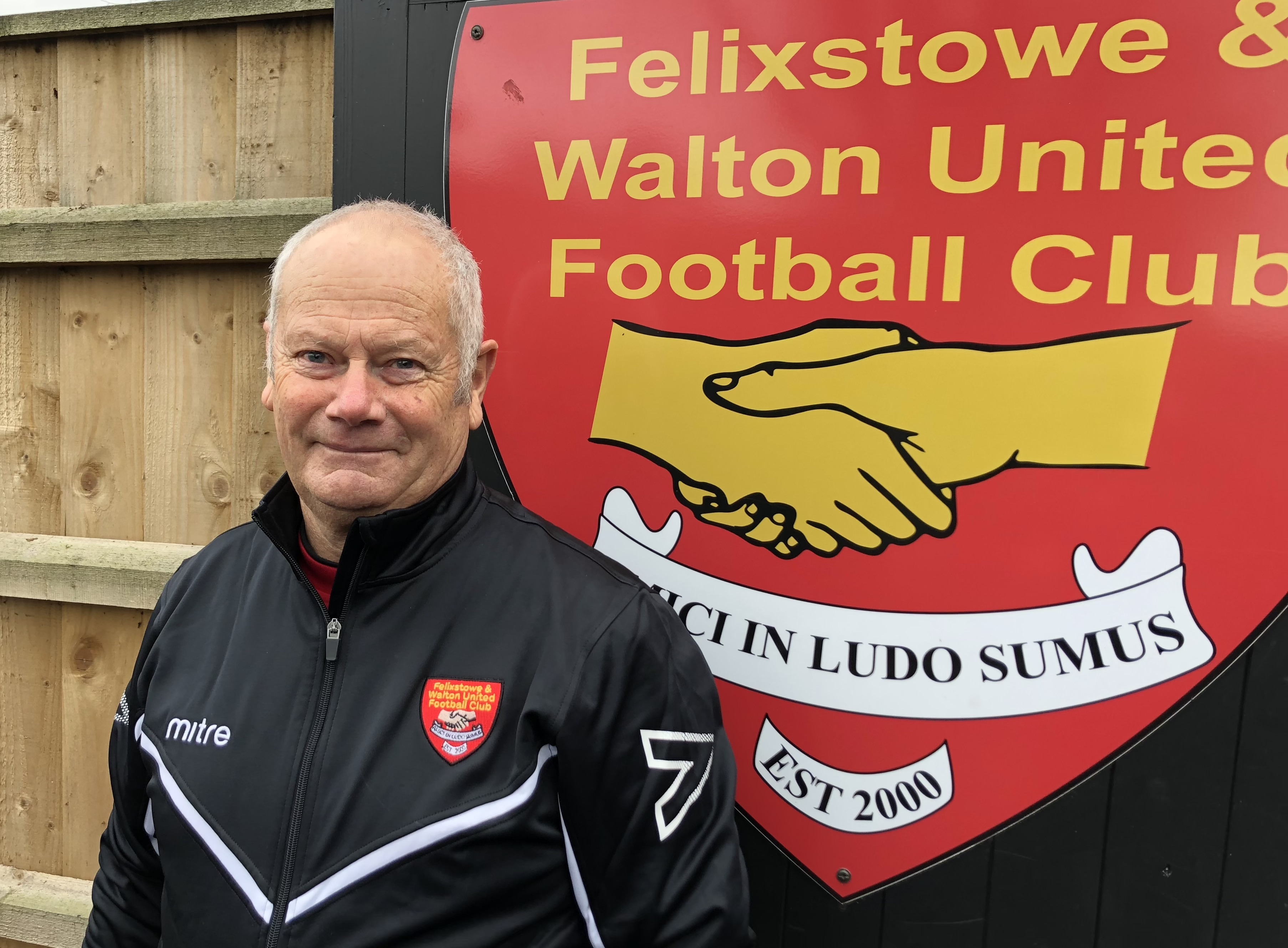 Pat Alexander Felix is head of Medical at Felixstowe & Walton United. He has a Diploma in both Sports Science and Management and Treatment of Football injuries from Bedford College with a B'tec plus 2 years with the FA at Bisham Abbey Medical & Physio refreshers at Lilleshall.
He has also completed 3 levels of F.A Coaching Badges up to a B, licence along with 10 years a member of F.A.C.A.
Pat was selected to play for S.E London School boys and had two trials at Charlton Athletic before moving to Rochester where he turned out for Chatham res, then Whitstable and Folkstone before moving to Ipswich in 1966.
He was a part of the successful Nicholians FC in the 70s and Managed at Senior Level into the 80s.
Pat's first taste of Eastern Counties football was at Felixstowe Town in the 90s then on to Ipswich Wanderers, Clacton, Heybridge (step 3), Needham Market 7 years, Hadleigh and now back at Felixstowe and Walton.
I achieved 11 full internationals as a Physio with Botswana, Olympic Qualifiers for St Vincent in Surinam and worked for the Jordanian Football Federation whilst also being involved with coach education in Cairo for Al Ahly
 PETER
TREVIVIAN
-
Head
of
Coach
and
Player
Development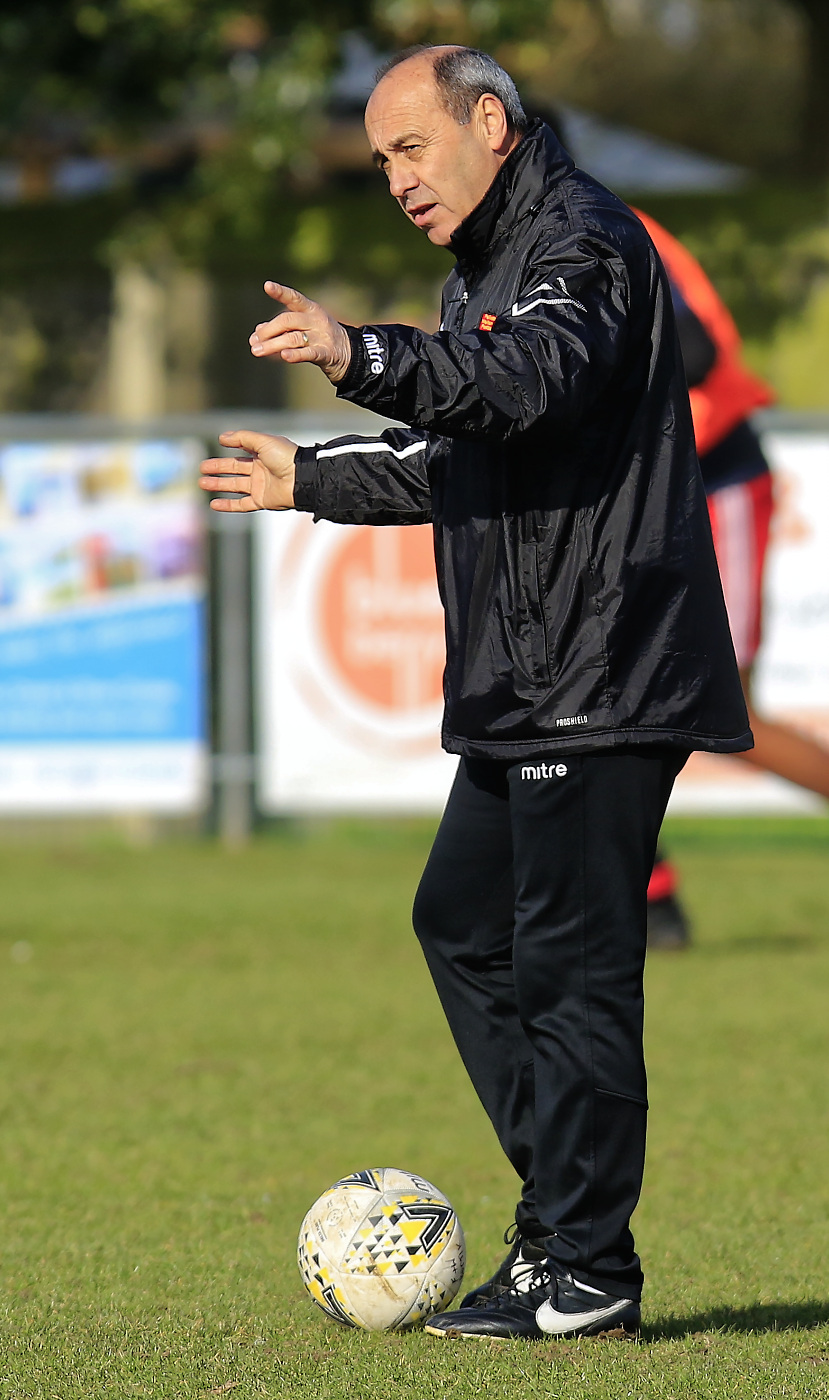 Peter Trevivian brings with him an extremely impressive CV as Head of Coach and Player Development, a role he most recently held at West Ham United.
Earlier in his career Peter played for Southampton and Hereford United before going on to coach the first and youth teams at Ipswich Town in two spells between 1982 and 2005. During this period he also worked as Director of Youth at Southend United. Peter was also Academy Manager at Watford in 2002 / 2003.
In 2005, Peter's career path took him in the direction of the FA where he became Regional Coach Development Manager and Senior F.A. Youth Coach Developer.
He returned to club football as Head of Coach and Player Development at West Ham between 2015 and 2018.
ALEX
EGELTON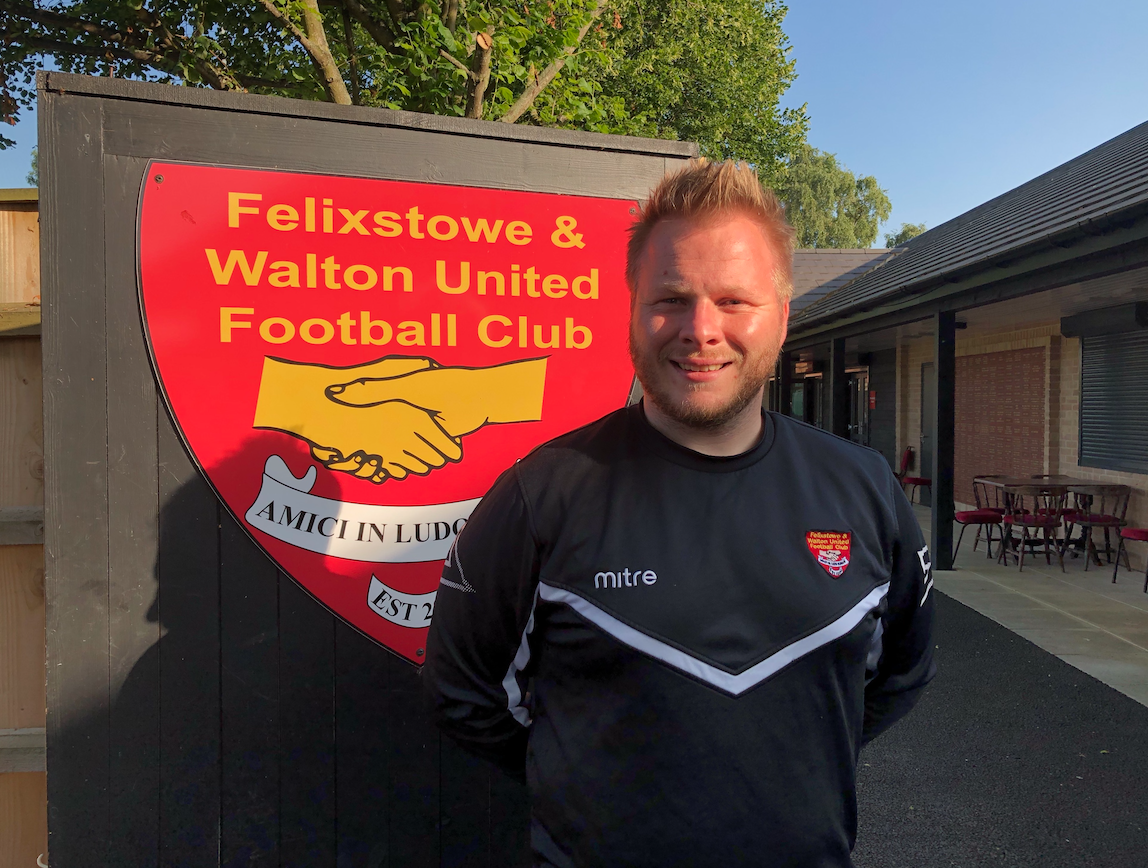 Currently a licensed Level 2 football coach and a Level 1 Goalkeeper coach
Grew up playing through the youth system until U13's when signed for Trimley. Came back and signed for the reserves for a season.
Spent 5 years in local Sunday football and then helped take Felixstowe Rangers into the SIL as Secretary and coach.
Joined the coaching set up November 2017 as Reserves & U18's assistant manager, then became joint manager for the latter stages of last season. This is Alex's first step up into Step 4 Coaching.