Goldstar
Hosts
Women's
Ipswich
Norwich
Derby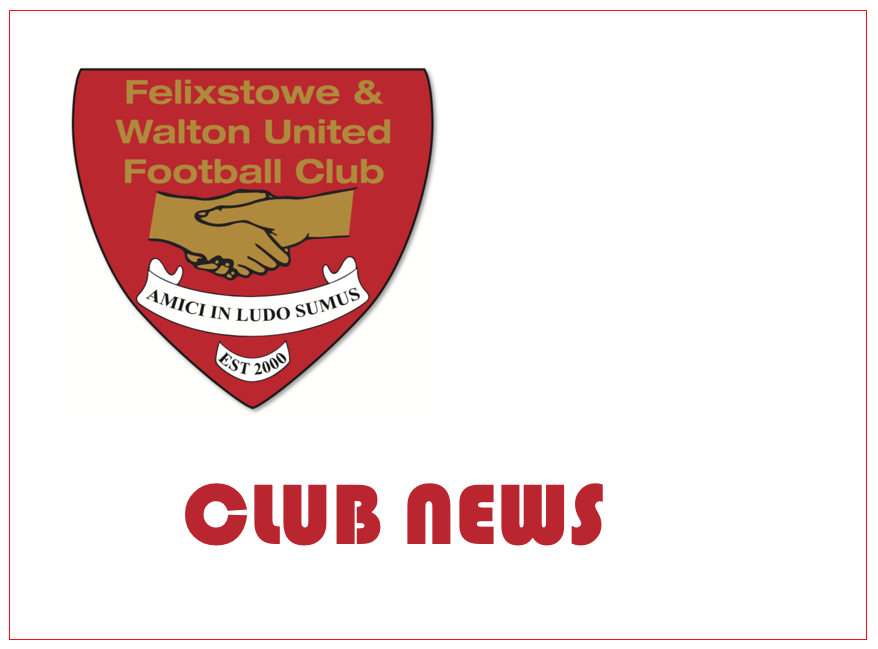 You may be aware that Felixstowe & Walton recently hosted the East Anglian Women's derby between Ipswich Town and Norwich City
A very healthy 761 spectators visited The Goldstar Ground that evening and it's fair to say that the evening was a great success. Below is a message from the Seasiders' Chairman Andy Wilding, followed by a further message from Ipswich Town Academy Sales Manager Theo Benneworth.
Hosting Ipswich Town Women FC is and always has been a pleasure and  by liaising with Theo Benneworth (Ipswich Town Academy Sales Manager) over a period of three or four weeks, the ITFC Women v  Norwich City Women match was well advertised and published via BBC Radio Suffolk and elsewhere.
As hosts to Ipswich Town Women and the fact that this local derby meant a lot to the Ipswich supporters (bearing in mind the men's teams are divisions apart), ITFC invited academy sponsors and senior management to attend this fixture. It was a real pleasure to look after the likes of Paul Lambert (1st team manager), Lee O'Neil (general manager), Bryan Klug (ITFC academy), Mark Murphy (BBC Radio Suffolk) and a plethora of ITFC senior players.
It was a fantastic evening enjoyed by 761 spectators, many of whom have pledged to come along to the Goldstar Ground for future ITFC women's fixtures. They all saw a very entertaining game and witnessed seeing the tractor girls come out 4-1 winners. Hosting this particular fixture has cemented our relationship with Ipswich Town FC and created a very strong bond.
Andy Wilding, Felixstowe and Walton United FC Chairman
I have received such positive feedback from all of those involved – whether in person, over the phone or by email this morning (plus, of course, the positive buzz that was generated via social media).
The involvement of the ITFC representatives, plus the players and of course our valued sponsors and fans, was essential to the success of the evening – but none of it would have been possible without the commitment and support of all of our friends at Felixstowe & Walton United FC. You all made us feel so welcome and ensured that everyone present (many of whom were visiting the Goldstar Ground for the first time) had a superb evening. The fantastic off-field experience that your club offered, combined with an East Anglian Derby win, made for an extremely special night for everyone involved.
Please pass on my thanks to each and every member of your team (I'm afraid I haven't learned all of the names yet – I am trying!) for their kindness and assistance. I'm sure that we'll see attendances at ITFC's Women's games increase in size in the coming weeks and months and I look forward to being part of it. Thanks again.
Best wishes,
Theo Benneworth | Academy Sales Manager
Finally, from Andy Wilding:
I have been talking to ITFC academy management about future games here at the Goldstar.Ground. They will now push each and every ITFC women's game in order to drum up support, which hopefully will mean the likelihood of bigger attendances. Their 1st game of the season attracted 150 spectators. Wednesday night attracted 761 spectators so I would imagine that with continued effort from ITFC, attendances could well average 300 to 350. Obviously we won't know that until the day of the game so we need to expect the unexpected. Of course, it goes without saying, such attendance will be quite lucrative to Felixstowe & Walton United. If volunteers can offer help and support in the bar and kitchen areas or in other areas such operating turnstiles, stewarding or looking after the car park, please contact the club via  
This email address is being protected from spambots. You need JavaScript enabled to view it.
Photos from the game are available here