TUE
20
AUGUST
-
AFC
SUDBURY
(AWAY)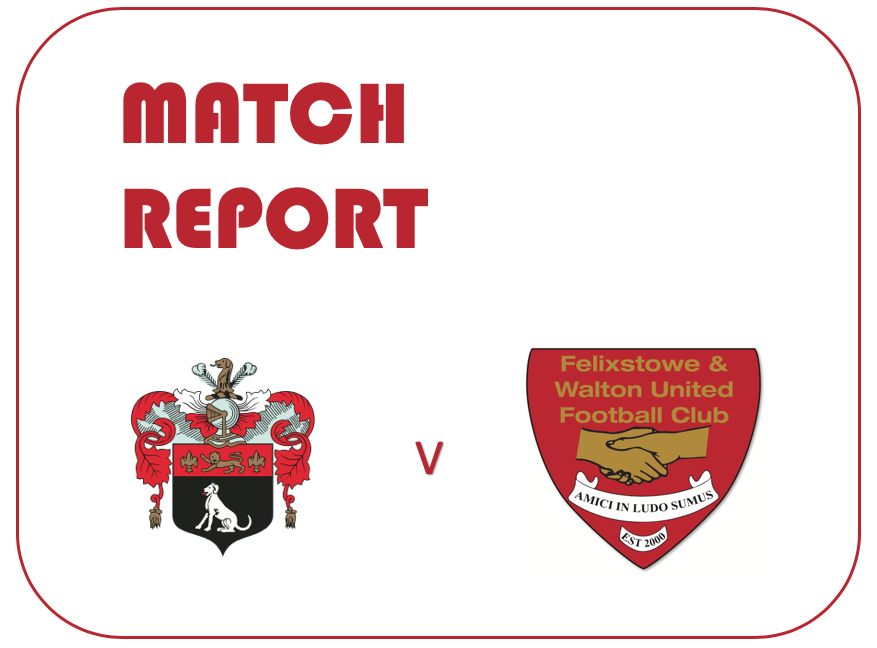 AFC SUDBURY 0 - 1 FELIXSTOWE & WALTON UTD
Attendance 262
After Saturday's very disappointing start to the season and that 4-1 defeat at home to Great Wakering Rovers, we went to King's Marsh, home of AFC Sudbury, for what, on paper, looked like a tough fixture. But Watty had said after Saturday's game that playing on the artificial surface against a team willing to play a passing game meant we travelled in hope if not expectation.
We made a few changes in personnel but not in the system or formation. Danny Crump was suspended and out went Fernando Herrera, Pablo Chaves and Joe Bloomfield. Jack Spurling was between the sticks and back came Josh Kerridge, Miles Powell in his new, deeper role and Henry Barley. Callum Bennett switched from the back three to wing back.
We could have taken a very early lead when Tom Debenham was presented with a chance from close to the penalty spot but was a second or two too late. Shortly after this Powell sent an effort over the bar. At the other end Spurling pulled of an impressive save from close range, repeating the act just one minute later.
There was a short period in that first half when Sudbury managed to get back in to the game and we seemed to drift a little, just as we did on Saturday. There were chances at either end with Debenham heading over the bar on 35 minutes and Schaar not quite able to get to a lob that looked like it had beaten Paul Walker, the Sudbury keeper, only to see him scramble back just in time. There wasn't much to choose between the sides as we went in to the break.
The second period did see a number of chances go the home side's way but we looked strong in defence with Spurling bringing off more than a few spectacular saves. The Suds will no doubt believe that they had plenty of chances and maybe deserved something from the game. Another way of looking at it is to say that we worked very hard, the defence stayed strong, and our creativity, which has been on show in both games so far, finally produced a deserved reward.
The breakthrough came on 62 minutes when Debenham, in front of a crowded penalty area slid a ball out left to Jordy Matthews who took the ball to the line and sent in a delightful cross allowing Schaar to convert from close range. The celebration that followed was an indicator of just how hard everyone had been working and how welcome the goal was.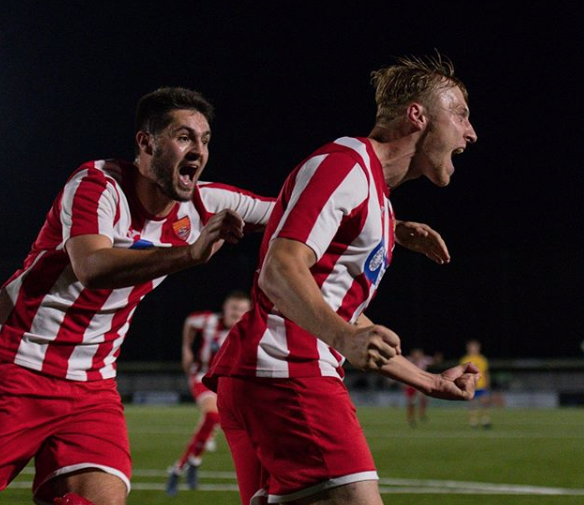 There were a couple of changes as the game neared its conclusion. Bloomfield came on for Skubich with 15 minutes on the clock and Adam Hanson replaced Barley close to full time. When Spurling pulled off the save of the game with just minutes remaining it became increasingly likely that we would be coming home with all three points.
As is often the way, however, when you are winning by just one goal away from home, the referee informed us there would be 5 minutes added time. We then witnessed some late pressure from the hosts but saw the game through.
There were some very happy faces at the end of the game and in the bar area afterwards. With it being Watty's birthday, some chocolate cake and three points at Sudbury this can only be described as a good day at the office.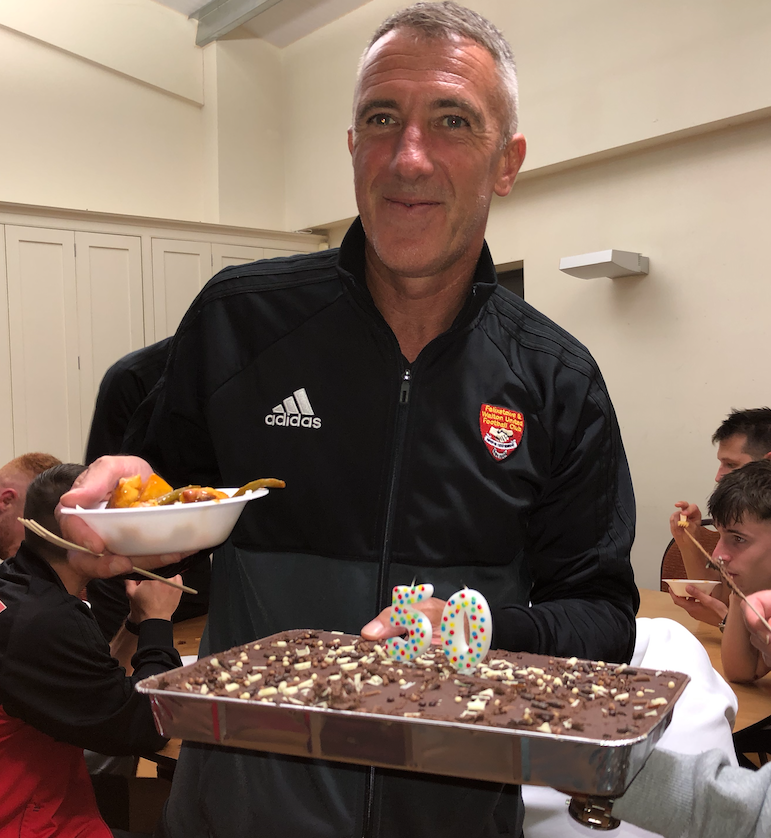 We're back again on Saturday to face The Suds again in the FA Cup Preliminary round. Speaking straight after the game Watty said, 'It was fantastic coming here and getting three points but it does, of course, make it a bit tougher coming here on Saturday because they'll be up for it. We have Jama coming back from injury as well so we have a problem picking from the squad again. But it's a nice problem to have"
Details of line up here