LIKE
Electrical
unveiled
as
stand
sponsor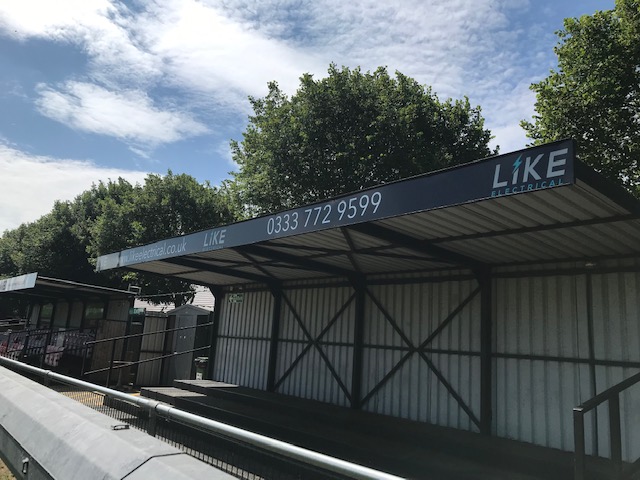 The Seasiders are delighted to announce a new 2-year sponsorship deal which will see the terrace stand named 'The LIKE Electrical Stand'.
Formerly known as 'The SLi Stand', this deal with the local electrical, data and comms contractors means all 3 grandstands at The Goldstar Ground are now sponsored, joining the 'East of England Co-op main stand' and the 'Absolute Refrigeration Stand' at the Colneis end of the stadium.
Ash Brock, MD of LIKE Electrical commented "As a growing and ambitious business working in the Felixstowe area, we are delighted to be supporting a like-minded, community focused football club. LIKE Electrical and Felixstowe & Walton United are a great 'match' and so we are very proud to see our name taking pride of place on the stand"
Chris Daynes, on behalf of the club added "We are incredibly fortunate to have around 90 sponsors now involved with the Seasiders and we are pleased to unveil LIKE Electrical as our latest partner. We offer huge thanks to Ash, Lisa and the team at LIKE for their valued support. We hope this deal is just the beginning of a long and mutually beneficial relationship between us, and we would continue to urge our extensive network of friends and supporters to support the businesses that support the Seasiders!"
Visit our new stand sponsors website here! - www.likeelectrical.co.uk