Personal
view
on
the
season
ahead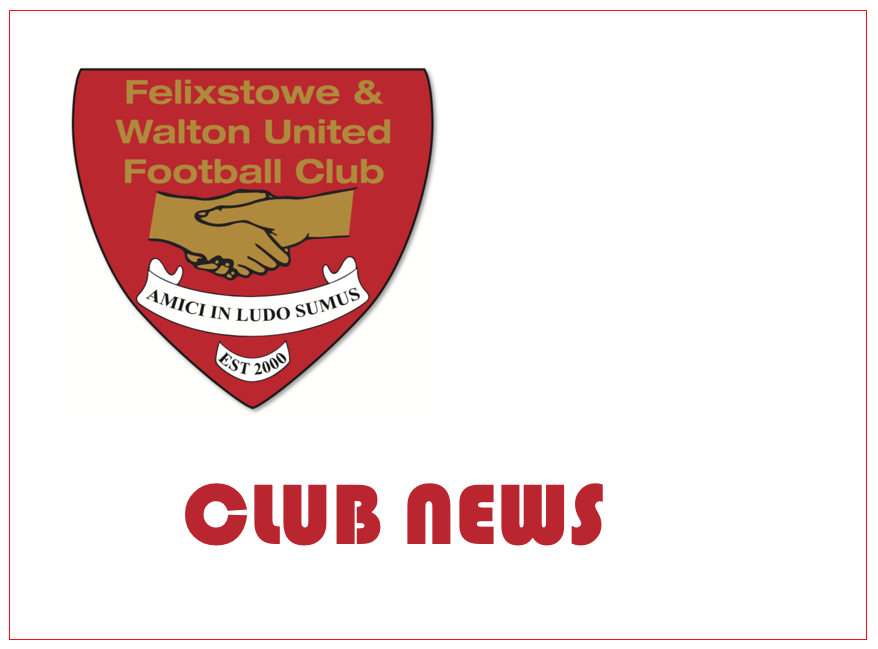 The Season Ahead
 A personal View
(Barry Grossmith)
For those people who know me, you will be aware that this 2019/20 BetVictor Isthmian League North season is only my third campaign as a Seasiders fan. But having spent more than half a century anticipating the start of a new season as a West Ham fan, I feel I have some idea of the excitement, anticipation, hopes and fears so many supporters experience as the season start comes around.
Check the Fans Forums, tweets, chats, e mails, agreements, disagreements, bar chat and so on and, regardless of the club, you will find an extremely wide variety of views about the season to come, ranging from unrealistic expectation levels to tales of doom and despair. In this short article I shall attempt to avoid the pitfalls of both extremes and consider carefully just how things look going forward for this, already very successful, well supported club.
It is worth pointing out, in my view, that one thing which can often be overlooked is the matter of actually enjoying supporting the club, enjoying the banter, enjoying the camaraderie and accepting defeat on occasion, whilst always hoping for that all important win. We all know the next game is "the most important game of the season" or "a real six pointer". In reality, it's the direction the club is taking and the path of travel that often matters the most.
Far be it from me to try to teach history to fans who have been following Felixstowe & Walton (in all its various guises) for many decades, but it really isn't that long ago that the club was playing in front of crowds way below 100, using the now lost cricket pavilion as clubhouse, raising and lowering the floodlights before and after every game, scraping every single penny together in order to survive and, of course, playing at a lower level. Even in the short time I have been involved I've witnessed the opening of the very impressive clubhouse, the new seating at The Colneis Road end, the new fencing, the Hospitality suite, expanded player tunnel, the filming of matches, the introduction of Seasiders TV  and a new look website.
None of these strides forward would ever have got off the ground without the dedication and hard work of so many people who now, for various reasons, have less prominent roles at the club. So much for looking back; let's now look forward to the campaign ahead and, indeed, the years ahead.
When the club gained promotion from The Thurlow Nunn last year it wasn't just an on the fieldpromotion. We were promoted off the fieldtoo. We had to travel to new grounds, deal with new administrative systems and bed new people in to new positions of responsibility. On balance 2018/19 was a very successful season indeed.
When I look around at other clubs at our level, and at a level below as well, I can see plenty of money being splashed around. There can be a problem when clubs overspend however, or actually spend money they don't have. A lack of success coupled with financial debt can seriously damage the health of any football club, regardless of the level it plays at. Here at Felixstowe I've been encouraged by the fact there have been no budget cuts for the season ahead and only a slightly altered wage / performance bonus structure. After three or four years and a spend of around £750,000 on ground upgrading, it's time, again in my humble view, for a period of sustainability.
I've recently returned from a walking holiday in The Lake District. There were a number of hills (we can't really call them mountains I guess) I was intent on climbing. I managed all of them, but not on one single occasion was I capable of reaching the peak without pausing on the way to take breath. Had I attempted to do so, I would undoubtedly have failed to reach the point I was aiming for. So it is with most things in life.
Now, hopefully not having bored you, I am going to consider the actual season ahead. At the time of writing this, we have played two pre-season friendlies. In the first we lost 6-1 to Colchester United U23s; the same U23s who had played Burnley U23s shortly before. Yes, we were 5-1 down at half-time but I was delighted with the effort, spirit and determination shown by a team of reserves, under 18s, trialists and just three regular first team players.
Speaking to Watty and Danny after that game I was told that these early games are very much about mixing the younger players with some of the senior players to see what they might have to offer and providing an opportunity for the younger players to prove their worth. It was suggested that, in the past, it's sometimes been difficult for the younger players to have any involvement and that it's essential now to have enough space in the squad to allow for new players to come through.
I was left in no doubt that the pre-season friendlies are not about the individual games, but part of a 10 to 12 week plan which will include league fixtures that will culminate in an end product. We are clearly not looking at just the short term and it's incumbent on everyone to understand the need for patience.
Whilst more players have left the club than have come in, it's only by setting things up like this that there will be space for players, already at the club, to come through and develop.
I also had the opportunity to talk with captain for the night Dan Davis who let me know that he is totally convinced that the current squad has more than enough about it to compete well this season.
Two days after the friendly at Colchester, a more familiar looking line up came out 3-1 winners away at Framlingham. Stuart Ainsley wore the captain's armband on this occasion while also joining Miles Powell and James Hubbard on the scoresheet. I left encouraged once again, witnessing commitment, effort and some very high energy levels for so early in the pre-season. 
As well as seeing fringe players being brought into the reckoning, I'm also hearing from senior players that they too are encouraged by what they are witnessing on the pitch. Miles Powell echoed Dan Davis' words after the Framlingham game
In an effort to, not only bring old and new faces together on the field of play, the club has decided to hold a Fans Forum at the clubhouse on Thursday the 25thJuly at 8pm when fans will be able to meet managers, coaches and players in a questions and answers evening. This all bodes well for an exciting season to come whilst not getting carried away into believing we will finish top, unbeaten and making a Wembley appearance in The FA Cup. Would be nice though!
And so……another month and the season proper will be under way. I hope I have been able to remain far away from the two extreme camps of unrealistic expectation on the one hand and doom and gloom on the other. For my part I have faith in those people running the club on the pitch and the group of individuals keeping busy behind the scenes doing their best to provide support and back up to all our teams.
And to finish, for my part I intend to smile and enjoy the season ahead, give my full support to the club and remain confident that the club is most definitely on the right patch with a very clear direction of travel.
Come on you Seasiders!