TUE
09
JULY
-
COLCHESTER
UTD
U23
(AWAY)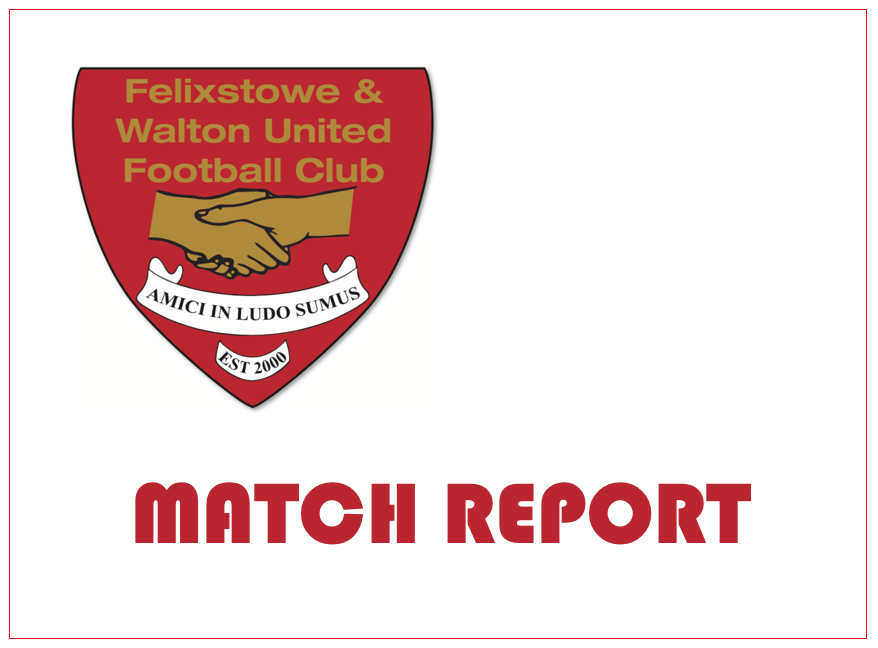 Colchester United U23s / Maldon & Tiptree   6 (5)
Felixstowe & Walton United IX                    1 (1)
Tuesday 9thJuly 2019.
Florence Park, Tiptree.
This was a spirited display from a Seasiders Team featuring a few familiar names and faces (Dan Davis, Joe Bloomfield and Henry Barley) alongside a number of Reserves, Under18s, new signings and trialists with a starting line up as follows:
Danny Crump
Pablo Chaves
Henry Barley
Morgan Rushden
Josh Collins
Dan Davis ©
Rory Porter
Raheem Jude-Bond
Tom Debenham
Armani Schaar
Joe Bloomfield
Coming on from the bench we saw Kyle Joplin, Evan Bolt, Josh Lee, Charlie Hughes and Cale Jones.
The first half of this encounter saw The Seasiders up against a slick Colchester United U23 side who took an early lead from the spot on 12 minutes. With further goals coming in the 19th, 21st, 23rd and 33rd minutes, lesser sides may have capitulated, but that wasn't the case at Florence Park in Tiptree last night. In fact we pulled one goal back on the stroke of half time when new signing Armani Schaar refused to allow the Colchester keeper to simply gather the ball without opposition. This was another sign of some of the enthusiasm and energy on show.
The second half was a different affair with Felixstowe facing Maldon & Tiptree (Colchester's partner club). The Seasiders did concede on 65 minutes but speaking after the game, Captain for the night Dan Davis said, " Before this game I was a little apprehensive, but after watching that tonight and adding the 8 or 9 players who would probably be expecting to start games next season, we've got nothing to worry about. The league, this coming season, is about hunger and desire. After watching our team tonight, I'm not worried at all".
Next up for The Seasiders is Thursday evening's trip to Framlingham with Harwich & Parkeston away on Saturday afternoon. Short reports on the website will follow all pre-season games with regular match reports in The EADT as usual together with Match Previews and Non League Notes once the season proper gets under way.