Juniors'
May
Bank
Holiday
Weekend
Fun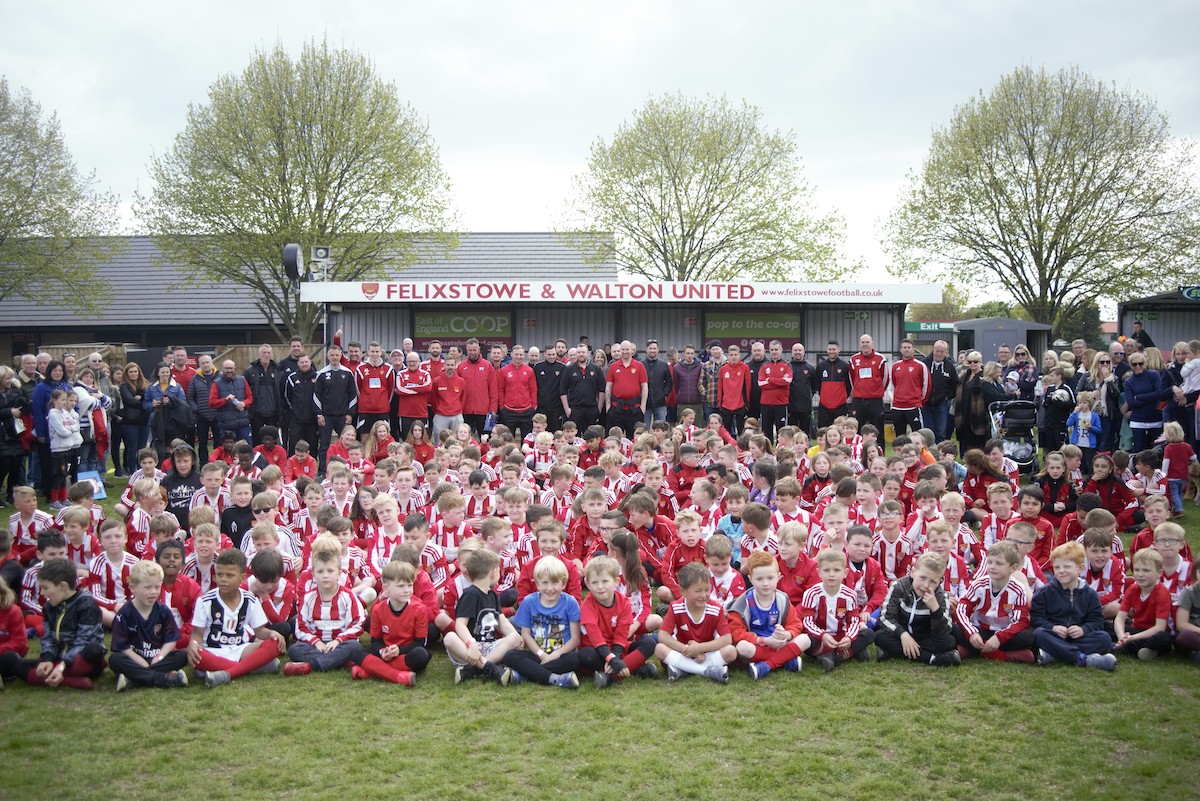 Whilst there has understandably been lots of attention heaped on the club's first team in this first season in The Bostik North as well as a Cup Final appearance at Portman Road against Leiston FC, we probably all need to remind ourselves occasionally that, behind the scenes, plenty of people are working hard looking after the Reserves, Under 18s and of course all the Junior sides.
All photos available at : https://felixstowefootball.smugmug.com/201819-Season/Juniors/Juniors-May-Bank-Holiday/
The May Day Bank holiday weekend recently provided the opportunity for the Juniors to celebrate all the hard work they had put in throughout the season with their awards day at the club. It was particularly nice to see first team coaches and players come along to present the awards, have pictures taken with the kids and take part on the Monday in the Rotary Fun run on the promenade. In total some 117 Seasiders, bedecked in the club's red and white stripes, joined the run, with a small group managing to head the pack in the early stages, thus allowing for proud parents and fans to click away happily, preserving images for family albums (if people still have photo albums of course - alright then, digital folders!)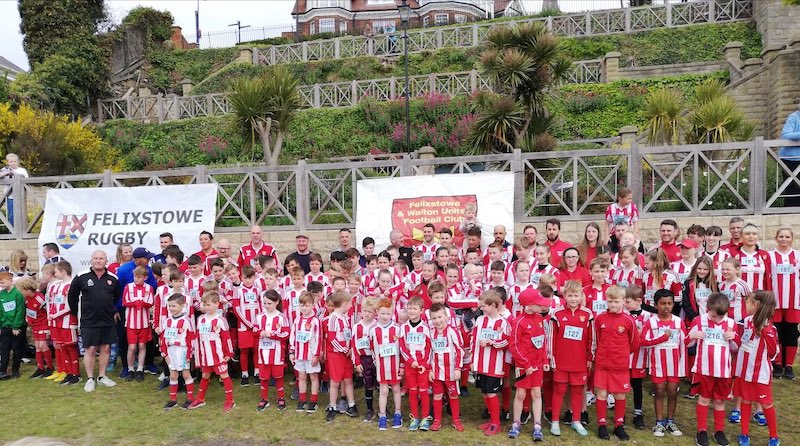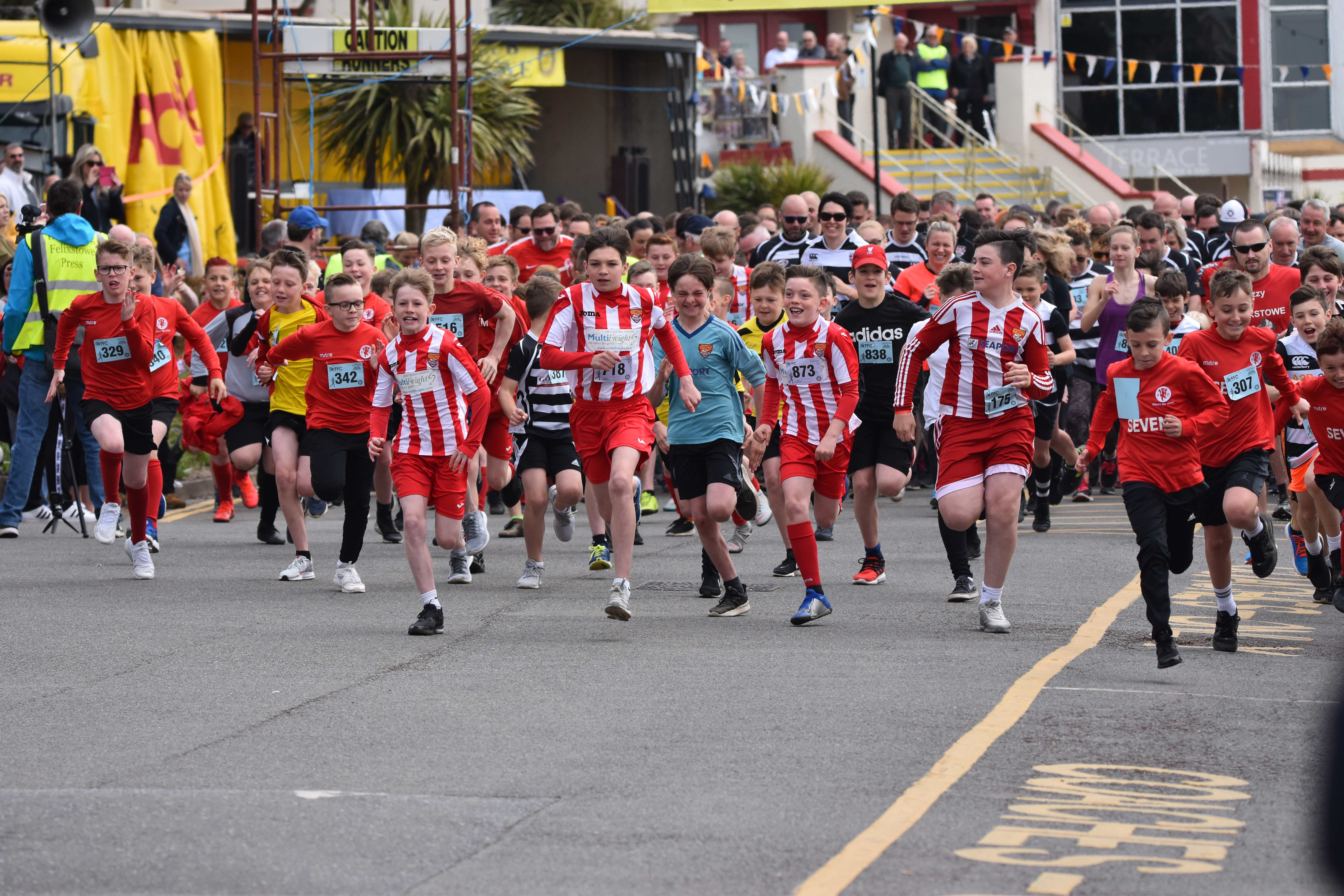 We have attached here a selection of photos but would like to apologise in advance for all the snaps that we are not showing due to limits on the space available.
It really can't be stressed enough just how much work goes in to running the entire junior section with parents and volunteers often working full time, leading busy lives, yet somehow managing to look after all the administration, transport, kit washing, feeding, organising, encouraging, supporting and developing the whole set up.
Providing physical activity is obviously extremely important but helping develop skills and abilities of individuals within a team framework is what really matters. What the football provides, for both girls and boys from the age of 5, is part of a programme which promotes good behavior and respect for others.
Some juniors may progress through the ranks and go on to play for the Under 18s, Reserves or Senior side. Others might go on to coach, manage or referee other junior sides in the future, meaning there is a clear cycle of progression. What is important to remember is that it is NOT win at all costs.
There is simply no doubt that our young Seasiders are enjoying themselves and their involvement at the club. Even a cursory look at the faces in the photos that accompany this short article proves that point beyond any doubt.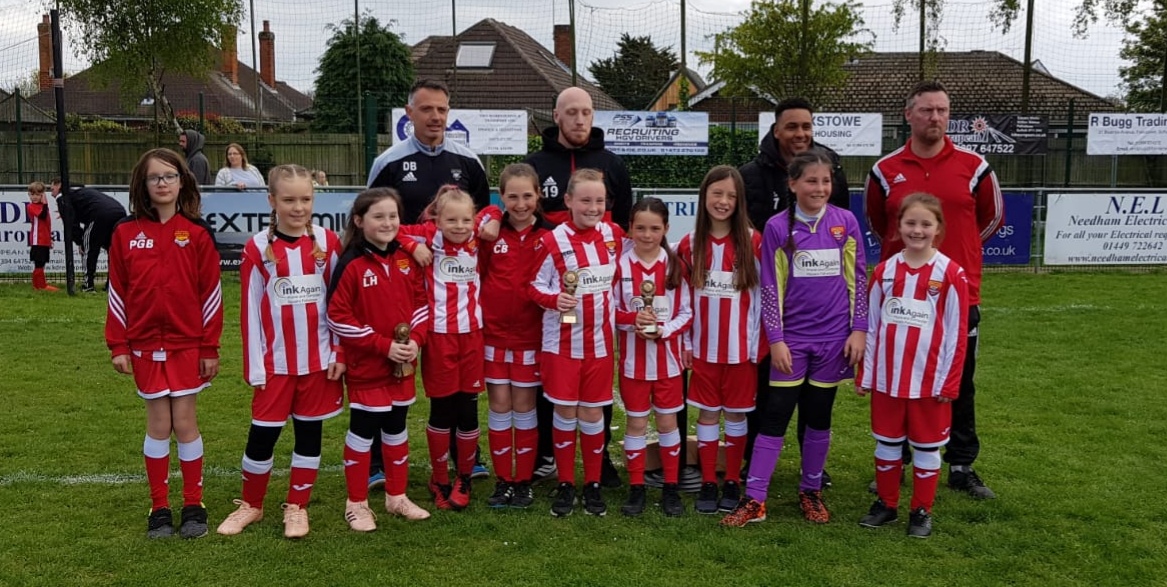 We mentioned above just how much work goes in to organizing an event such as The Juniors Presentation Day but want to add our thanks to the following businesses and individuals for their kind raffle prize donations.
Milsoms
Spud Hut
Tink's Top to Toe Beauty
Gentleman's Barbershop
Wine Boutique 
Morrison's
Vincent Grace Hair Design Ltd
Tranquility Beauty Rooms
Not Another Birthday
Megan's Lash Boutique
Gymophobics
Ruby & Scarlet Cookware Store
Matt Hope

Thanks also go out to Premier Sports for providing the speed gun and Matt White and Dean Wilding for the evening entertainment. 
And let's not forget our own volunteers:
Steve Foley for doing the day's commentary, Graham Fisher for the hot food in the evening and Christine, Kate and Nicki for the hot food during the day in the club kitchen and also the bar staff.
A massive thanks to everyone.