Felixstowe
U9
Whites
4–6
AFC
Kesgrave
Reds
With the wind against them first half and after an unreflective loss to chantry in the previous week, the whites started tentatively.
Kesgrave broke the deadlock after we played ourselves into trouble really as we struggled to get the ball out of our half with the wind. Shortly after Kesgrave doubled to go 2 infront. Aaron was looking lively after he had a great training session Wednesday and with his new-found confidence, decisively beat a man and tried an effort from range which the keeper couldn't keep out.
The whites looked to equalise after Aaron terrorised the Kesgrave defence, breaking through again and slipping the ball round the keeper, which Brayden unfortunately missed, sure it took a bobble... however his mentality showed here, having missed he then ran 25 yards back to put a great tackle in to a round of applause from the fans.
Just before the break, the whites conceded a 3rd.
HT 1-3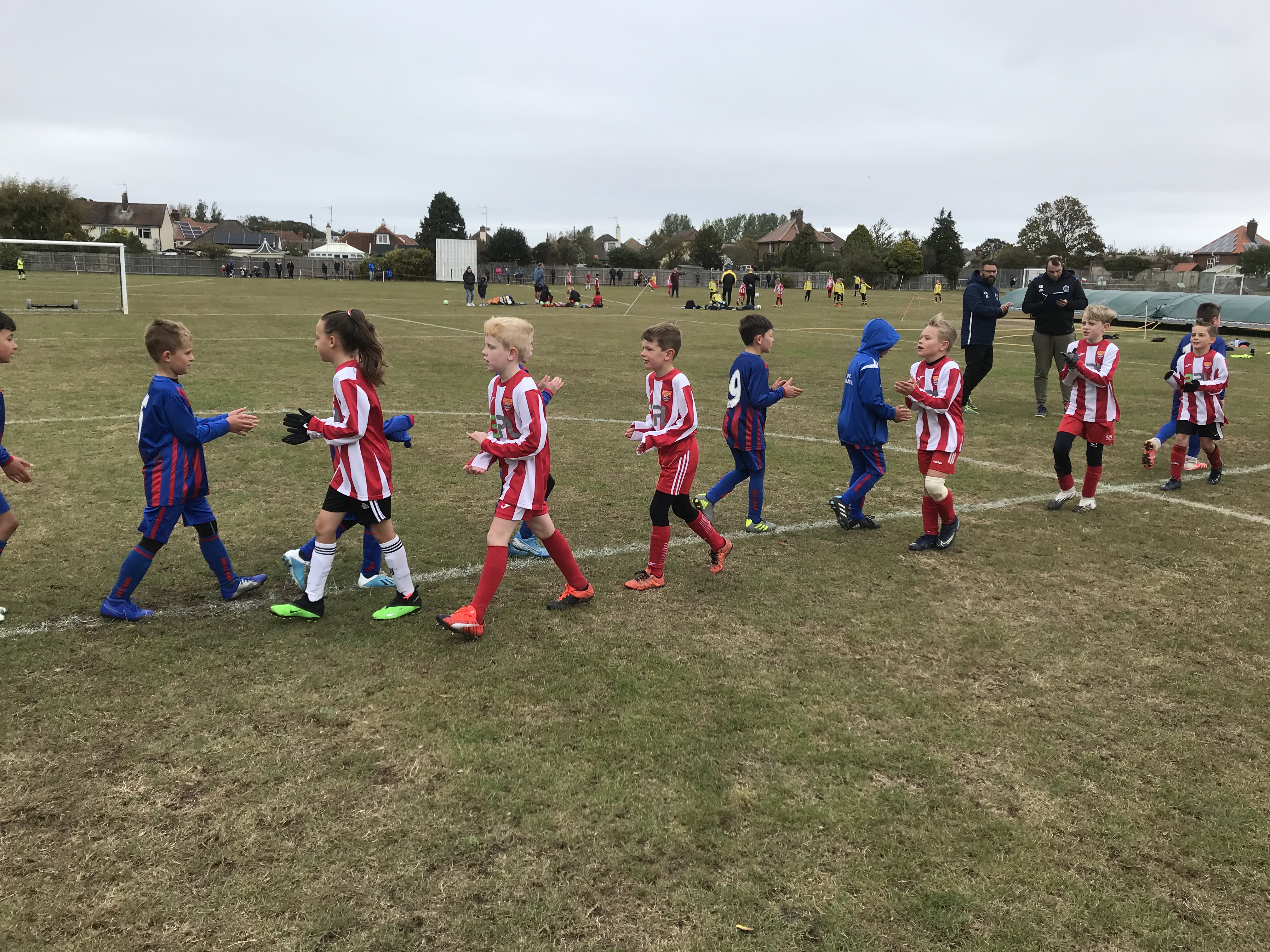 The message at half time was this: we're still in this game, stay with our men, we will get chances, we just need to take them.
After the break the whites fought back emphatically, a further two goals for Aaron including a slotted finish in the bottom corner equalised. From this point, you'd be forgiven for thinking the whites were going on to win the game.
However unfortunately it wasn't to be, as the whites got stretched at the back, Kesgrave rattled 3 in to go 6-3 up. A quick response from Brayden, who like all good strikers put the miss to the back of his head, made it 6-4. The whites still battled and a great run from Kangalan the length of the pitch unfortunately ended in the keepers hands.
At full-time I told the whites that they on paper were as least as good a team as Kesgrave, however unfortunately for all their huff and puff, a lack of composure, confidence and concentration led to Kesgrave taking the 3 pts today. However while things clicked for the reds today, you don't have to go very far back to remember them lacking the same 3 Cs. With maintained hard work, listening and a good attitude I'm sure we'll be talking about a whites 3 points soon.
FT 4-6 Kesgrave
Player of the match: Aaron – for devastating the Kesgrave defence and looking dangerous every time he got the ball as well as being selfless.