New
manager
appointed
for
Reserve
team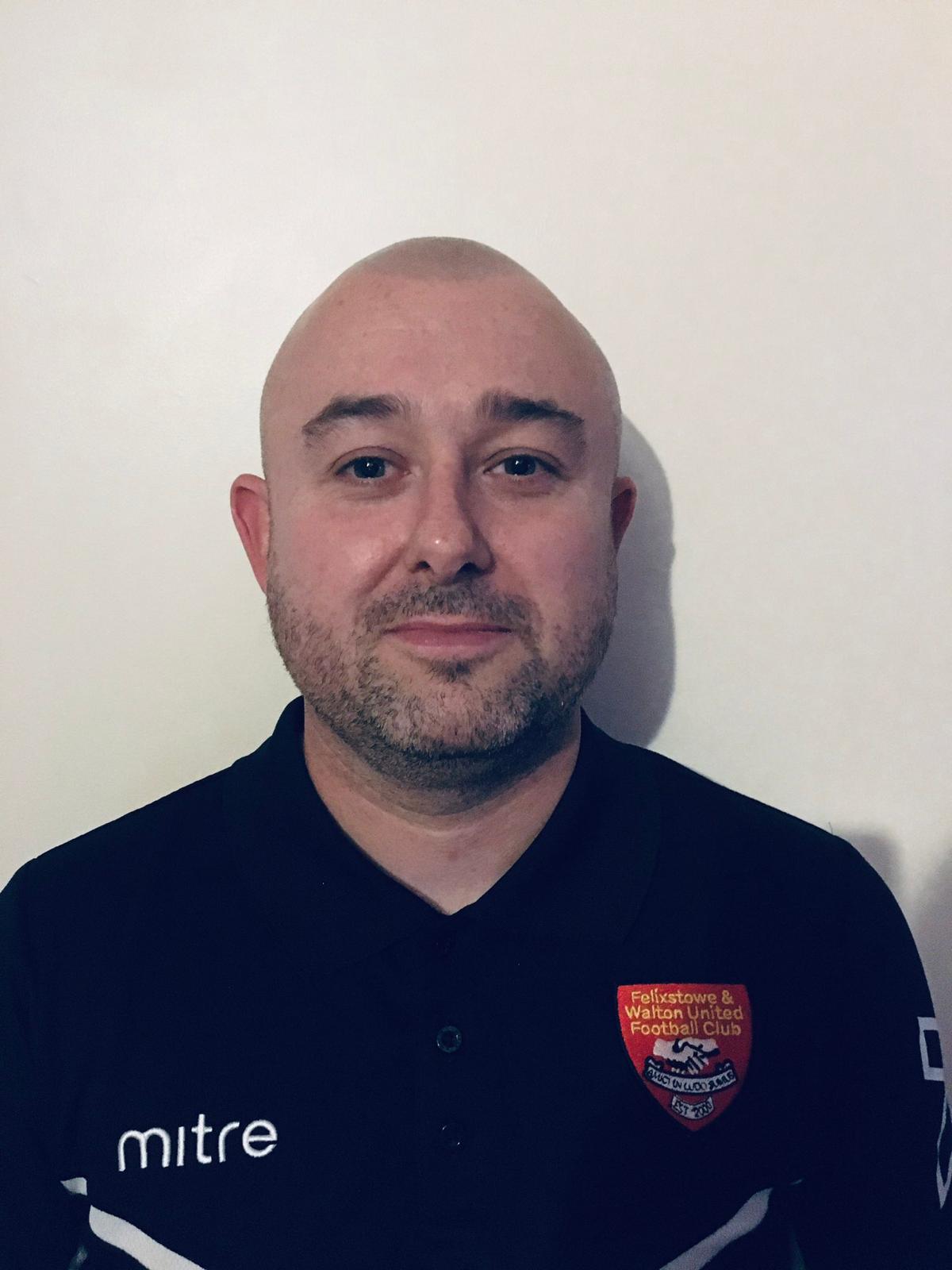 Felixstowe & Walton Utd are pleased to announce the appointment of Ian McCormack as Reserve Team Manager
Ian had this to say about the new role- "Since playing I've been more involved with the scouting and recruitment side of the game having represented a number of Football League sides in various scouting capacities and I continue to scout for Ipswich Town Academy. It was during my time at Leiston and particularly Braintree Town under Glen Driver where I really began to become more interested in the management side and seeing Glen and TK at close quarters was a fantastic opportunity for me to learn in greater detail that side of the game so when the opportunity came up at Felixstowe & Walton to take over the reserves side it was a no brainer. I've got no doubt that the season will have it's up and downs as we look to put together a competitive squad of young and talented players with the aim of developing a crop that are good enough to push themselves in to the 1st Team picture. I've brought in an assistant with me, Matty Ray-Dobson,  who has previous management experience and he will be a huge part of what we do moving forward. We can't wait to get started."
Andy Clarke, Joint Chairman added- "We are delighted to welcome Ian to the Club. No pressure has been put on Ian for results, as we look to provide development links through the U18's, the new Academy and ultimately the First Team. I'm sure with all our support we can aid the management team to achieve a Reserve team we can all be proud of."
The new management team take charge ready for the opening Essex & Suffolk Border League Premier Division match of the new season when the Reserves visit Dedham Old Boys on Saturday at 3pm. The opening home match is next Wednesday when Lawford visit the Goldstar Ground for a 7.45pm kick off.
NOTE- Ian is looking for new players. If you are without a club and keen to play Step 7 football, the Seasiders offer fantastic facilities with potential pathway to First Team football. Contact Ian directly on 07775 736644 or email This email address is being protected from spambots. You need JavaScript enabled to view it.