Statement
from
Chief
Operating
Officer
Chris
Daynes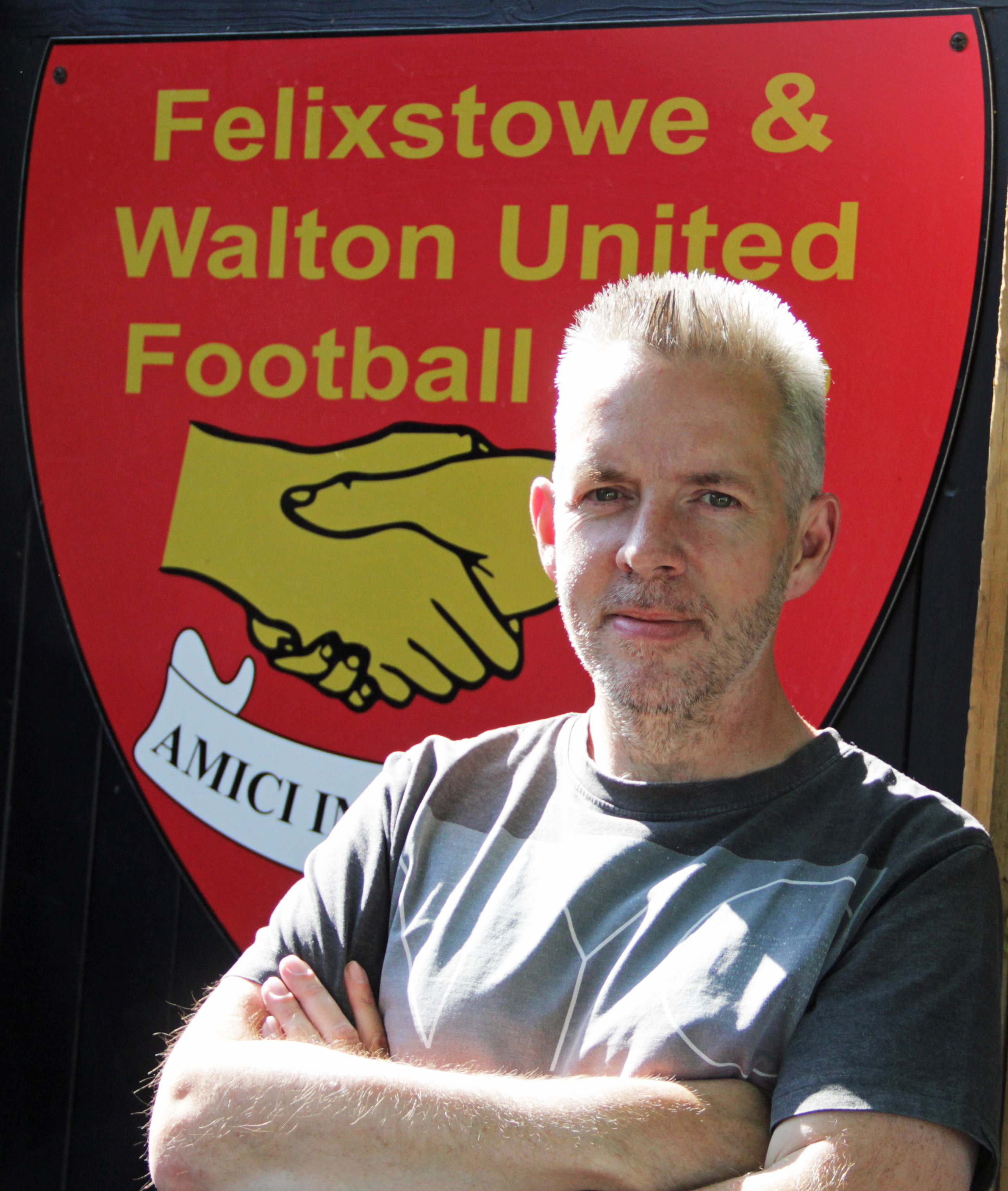 Chief Operating Officer Chris Daynes comments on Andy Wilding's decision to step down as Club Chairman in May 2020
First and foremost I want to pay respect to Andy Wilding. 
When you are in a position at the top of an organisation like this, you can face immense pressure.  Having worked alongside Andy for many years, I know that every decision he has made has been for what he believes to be the best interests of Felixstowe & Walton United Football Club. 
You never please everyone, especially at a club of this size, but one thing is certain: Andy's legacy is clear and as he prepares to step away from the role of Chairman, as one our biggest sponsors, and with the club at the highest level it has ever played, proudly boasting the highest attendances in Suffolk behind Ipswich Town and with some of the best facilities in the county, he should be rightly proud and respected for everything he has achieved at the club.
I am proud of the role I've played in the 15 years since joining the committee in 2004 and particularly the leading role in us achieving the facilities we now enjoy. In some respects that was the easy part, and perhaps making a success of those facilities and creating a sustainable club has been the biggest challenge. That growth has brought immense challenges on and off the pitch.
With regard to the transition period until the end of the season and the future thereafter, the task is to maintain our status and put the club in a position for further growth, requiring the club to evolve, recognising that times change and that we must change with them.
In that regard, with the support of the club, I have been working for the last few months on a proposal to improve the structure of the football club, together with a 3-year plan to set our aims and objectives for the future.  That plan is due to be presented within the coming weeks but, generally speaking, it includes creating a flatter structure to the club and giving more people with Felixstowe and Walton in their hearts a greater voice in the running of their club.
'Stronger together' is a well used cliché, but when we've achieved great things over the years it's always been when the whole club comes together.
By working alongside people like Tony Barnes, the continued support of Andy Wilding, the rest of the committee, volunteers, management, senior and junior players and coaches, parents and particularly the supporters, I believe we can create a real unity within and for the club.
I look forward to playing a lead role as Chief Operating Officer in a bright future for Felixstowe & Walton Utd Football Club. 
Comment from Chairman Andy Wilding:
'I'm very grateful for all the work that Chief Operating Officer, Chris Daynes, has done during his time at the club and I fully support him in all his endeavours to take this proud club forward."