Annual
General
Meeting
2016
Felixstowe and Walton United F.C.
Annual General Meeting
Saturday 25th June, 2016 12 Noon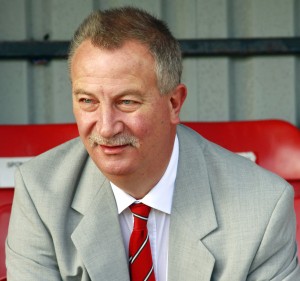 It was a fairly low key AGM with few changes in personnel that was held in the clubhouse at mid-day Saturday 25th June. But it was significant, perhaps even historic in that chairman Andy Wilding, advised the floor that it was very much his hope that this would be the last AGM held in the 'Cricket Pavilion' and that 2017's meeting would be in a new purpose built clubhouse adjacent to the pitch.
Wilding said "The football club has come a long way since the last AGM. I stipulated that I would like to see us playing step 4 football sooner rather than later, but in order to achieve that goal (excuse the pun) we need to have an up to date modern changing facilities and a clubhouse that is warm and welcoming to player's supporters and the local community!"
He added that the development process was moving along rapidly, paying tribute to the development committee and in particular Colin Butcher, Chris Daynes and his brother Stuart who had worked tirelessly to get the club to where it is today, but he added that while the club were close to achieving their ambition, there was still much to be done and the fund raising must continue.
He pointed out that the season had not been just about raising funds, there had been a football club to run with all the financial needs to keep the clubs head above water and paid tribute to and thanked Goldstar Transport, Nexen and Globex Freight Management along with all the businesses in the local community for their generosity and support and being hopeful of their continued support for season 2016/17.
Wilding finished by saying "It has been an enduring 12 months and will be no different for the next 12 months. I thank my committee for their volunteered efforts for the year just finished and I am sure they will dedicate their time for next year just the same!"
Secretary/Director of Football Tony Barnes echoed the chairman's words in his hope that this would be the last AGM held in 'these current luxurious surroundings!' with reference to the clubhouse.
Barnes praised the management team who had been tasked with bringing continued success on the pitch on a reduced budget and further enhancing the clubs growing reputation as one of the top level 5 clubs in East Anglia.
He said "Kevin, Watty (Ian Watson, assistant manager) and their team achieved all that was asked by guiding the first team to 4th place in the league, one place better than last season!" he then confirmed the sides playing record  over the season before adding "The reserves finished a credible 9th in their league while the Under 18's had a season to forget!" But praised the players who continued to wear the red & white stripes with pride and in particular young Kyle Birchfield who "So deservedly walked away from the end of season presentation with no less than three player of the season awards!"
He thanked all the Managers, Coaches and Players who have served the Senior sides during the past year and was delighted to hear that the large majority are staying with the club while also being delighted to welcome Aren Howell as the new Under 18's manager, confirming Aren had already attracted several new players as well as coaching assistants and that he would prove to be a valuable asset – 'As he was as a player here several years ago!'
He added his thanks to Tam Ward (Junior Chairman) and the whole junior section for their continued hard work and dedication saying "The juniors continue to bring much success and valuable exposure to the club and it is great to now start seeing young boys that have played for us since the age of 5 coming through to represent the under 18's and who knows maybe the reserves and first team in the year ahead. Nothing would give me greater satisfaction, as that's always been my wish since the clubs merged 16 years ago!"
He thanked Les Soall for looking after the fixtures and officials appointment for both the first team and reserves and also Chris and Jayne Ryan for taking care of the committee meeting minutes for him.
Barnes finished by saying "Whilst it may be exciting times for the club off the pitch, I share the manager's determination that we maintain a quality team on the pitch, a team that will keep the turnstiles ticking over and continue helping to attract the vital support and sponsorship from the local community who we need to help our dreams and aspirations come to fruition!"
Shaun Rudduck presented the treasurers report for 2015/16 in draft copy with a full breakdown of income and expenditure, showing a small loss of £1,228.58 before depreciation on an income of £151,104. Perhaps a major achievement in this day and age of rising costs and the chairman paid tribute to the treasurer for the diligence and hard work he had put in to make sure the clubs finances remained solvent.
The election of officers saw the current officers standing for re-election returned without contest as was the general committee with Karl Earrye joining the general committee.
The standing junior committee was again re-elected with Scott Dunn joining as Vice Chairman and Matt Hope as Director of Youth Football, two very welcome appointments to add strength to the whole club structure.
A full breakdown of all officers and members are shown below.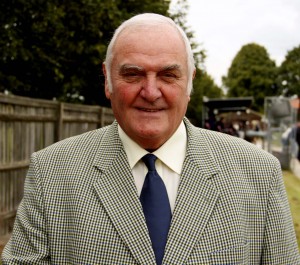 President:             Dave Ashford
Chairman:             Andy Wilding
Vice Chairman:     Michael Sharman
Secretary:             Tony Barnes
Treasurer:             Shaun Rudduck
Main Committee: Chris Daynes (Facilities), Les Soall (Fixtures), Colin Butcher (Development), Phil Griffiths (Press), Adam Whalley (Programme), Jim Seymour (Ground), Lynne Hakes (Child Welfare)
General Committee: Kate Ayriss, Phil Barber, Rick Bugg, Stuart Daynes, Karl Earrye, Mark Herron, Nigel Long, Chris Ryan, Jayne Ryan.
Junior section represented by: Tamlyn Ward (Junior Chairman), Scott Dunn (Vice Chairman) Ruth Ward (Girls Secretary), Matt Hope (Director of Youth Football), Jason Thompson (Development)